Best for Japanese Learners, Surprisingly Free
* Especially for JLPT: Japanese Language Proficiency Test
* Created by the Native Japanese Teacher.
* No app download or install required.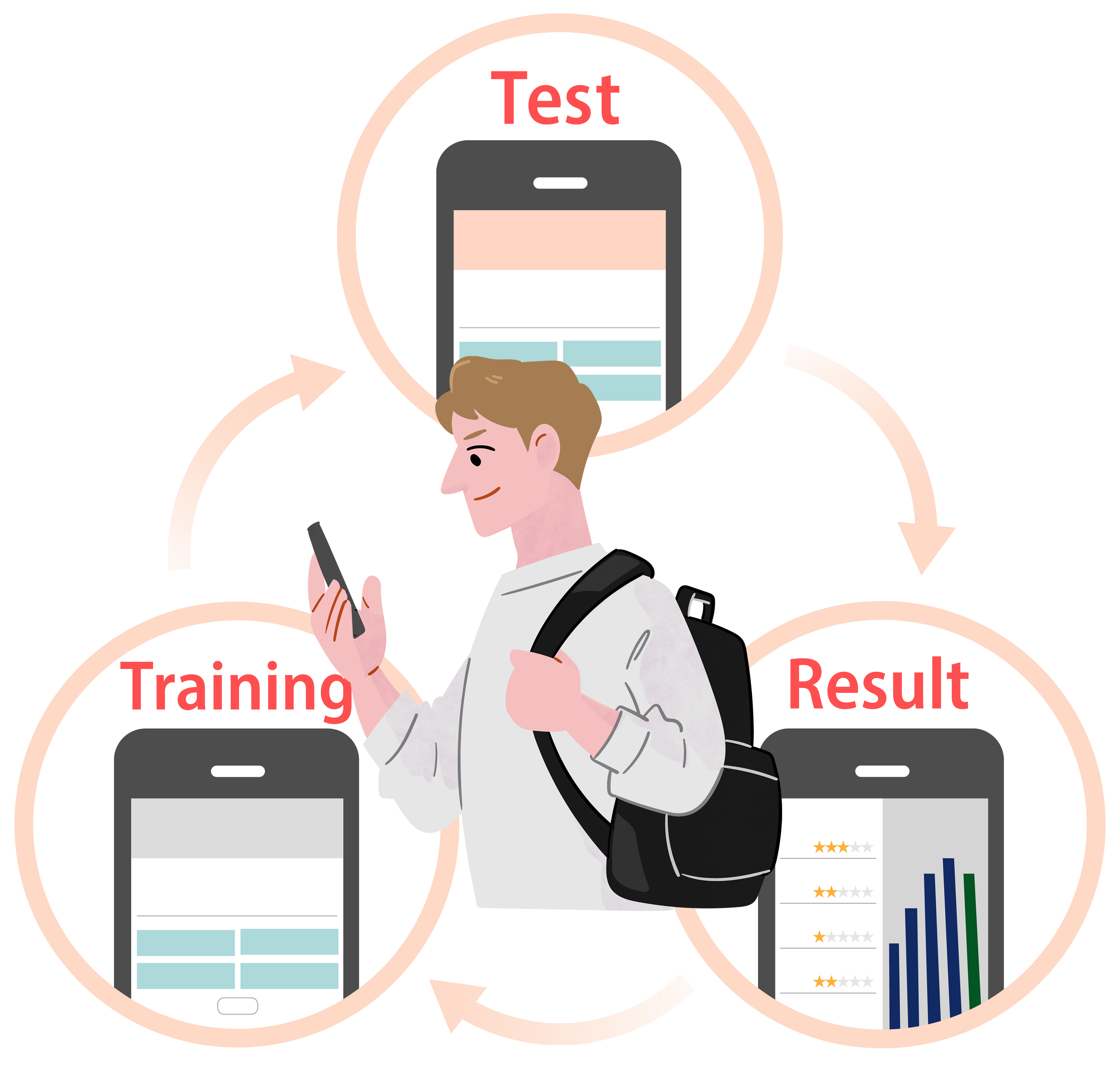 Daily 5 minutes Test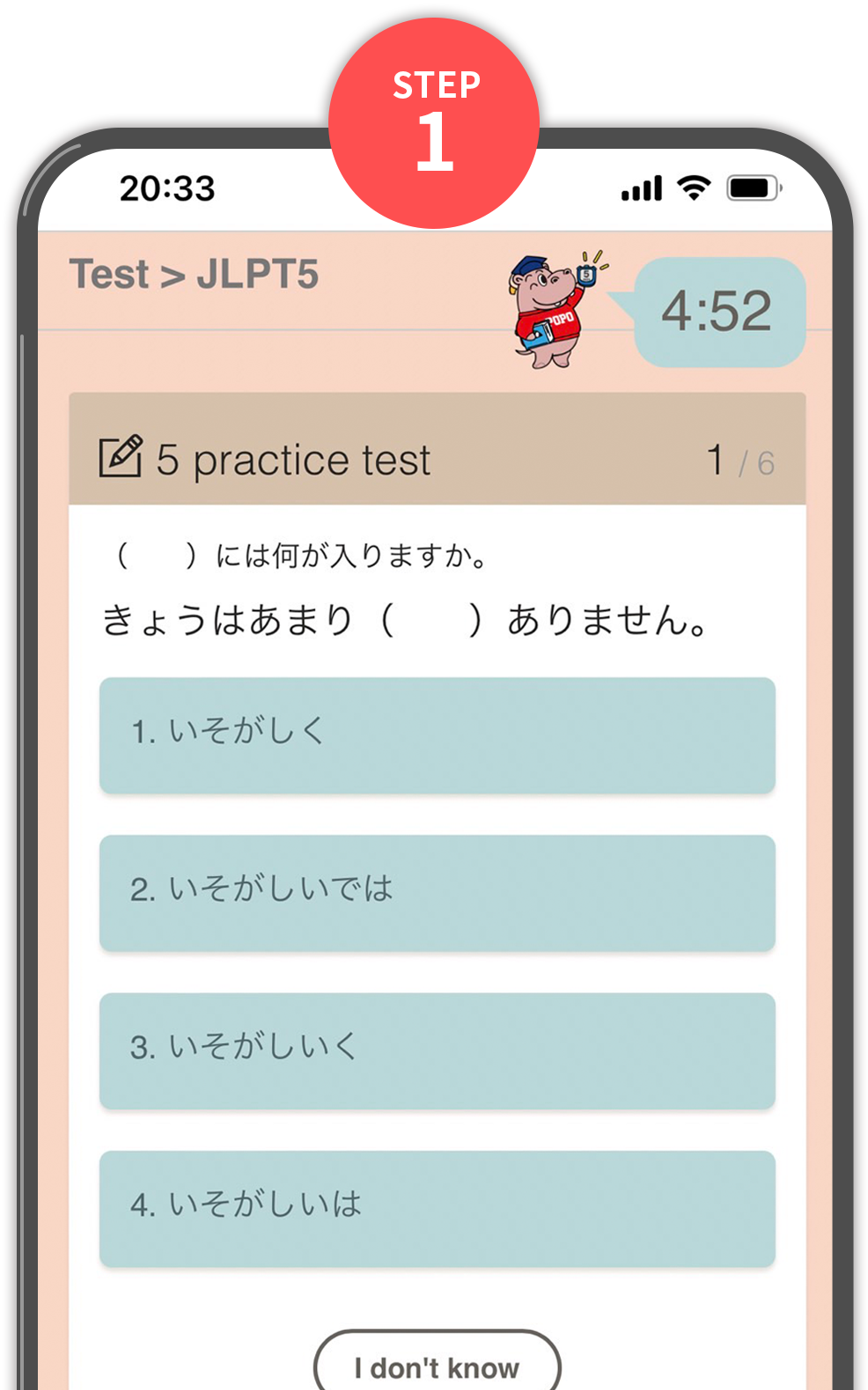 Pass-Rate & Score Graph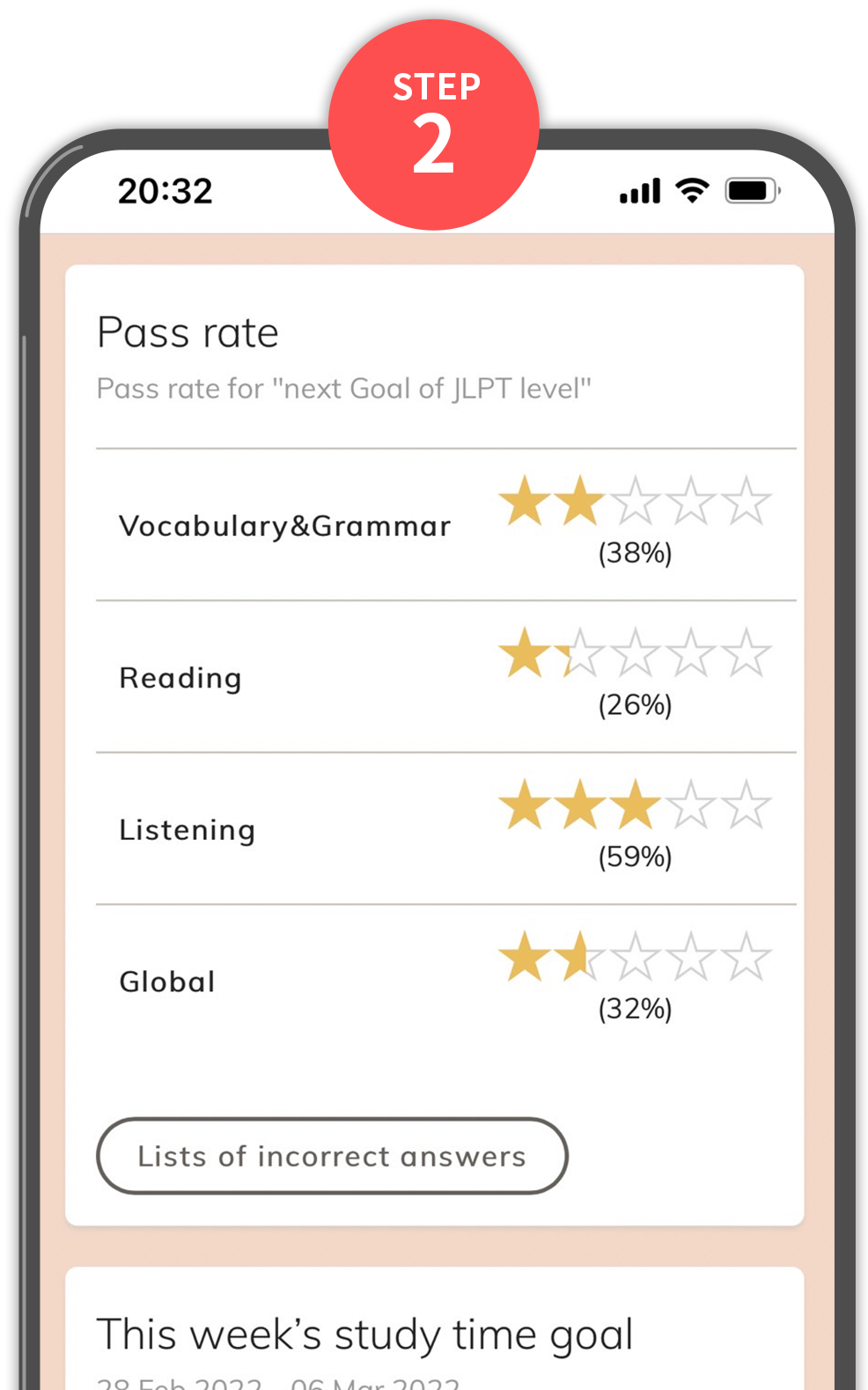 Personalized Training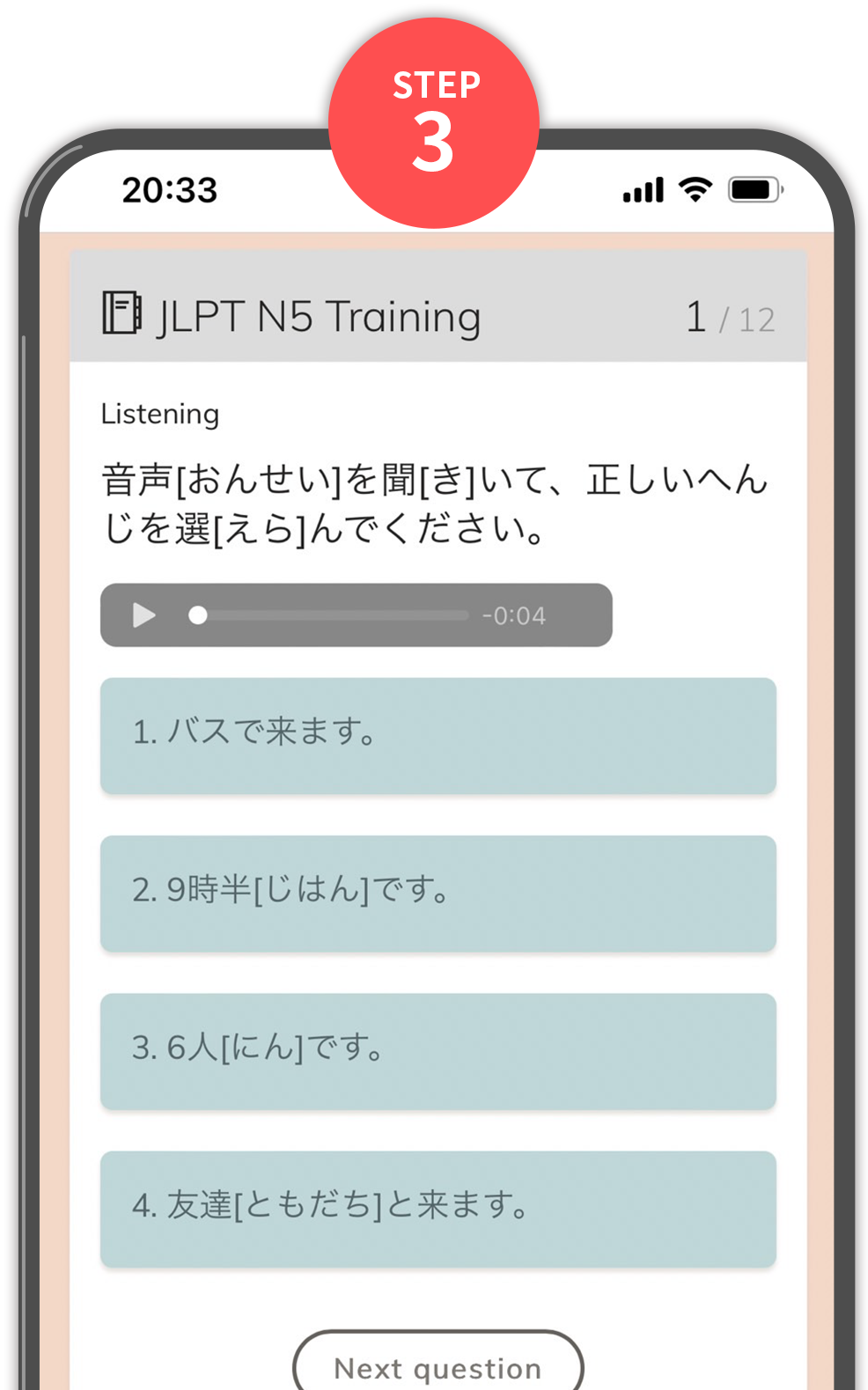 Daily 5 minutes Test
Pass-Rate & Score Graph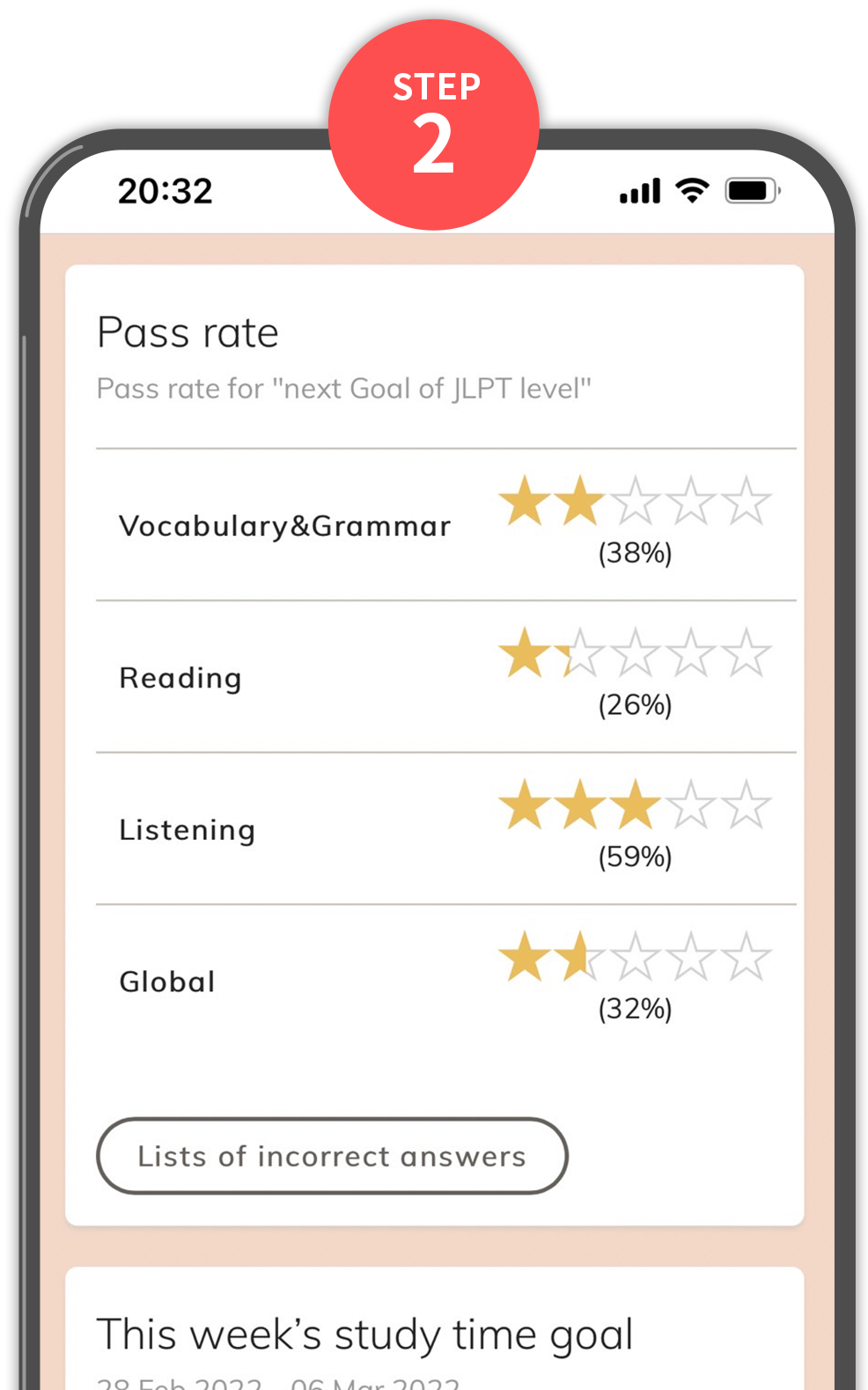 Personalized Training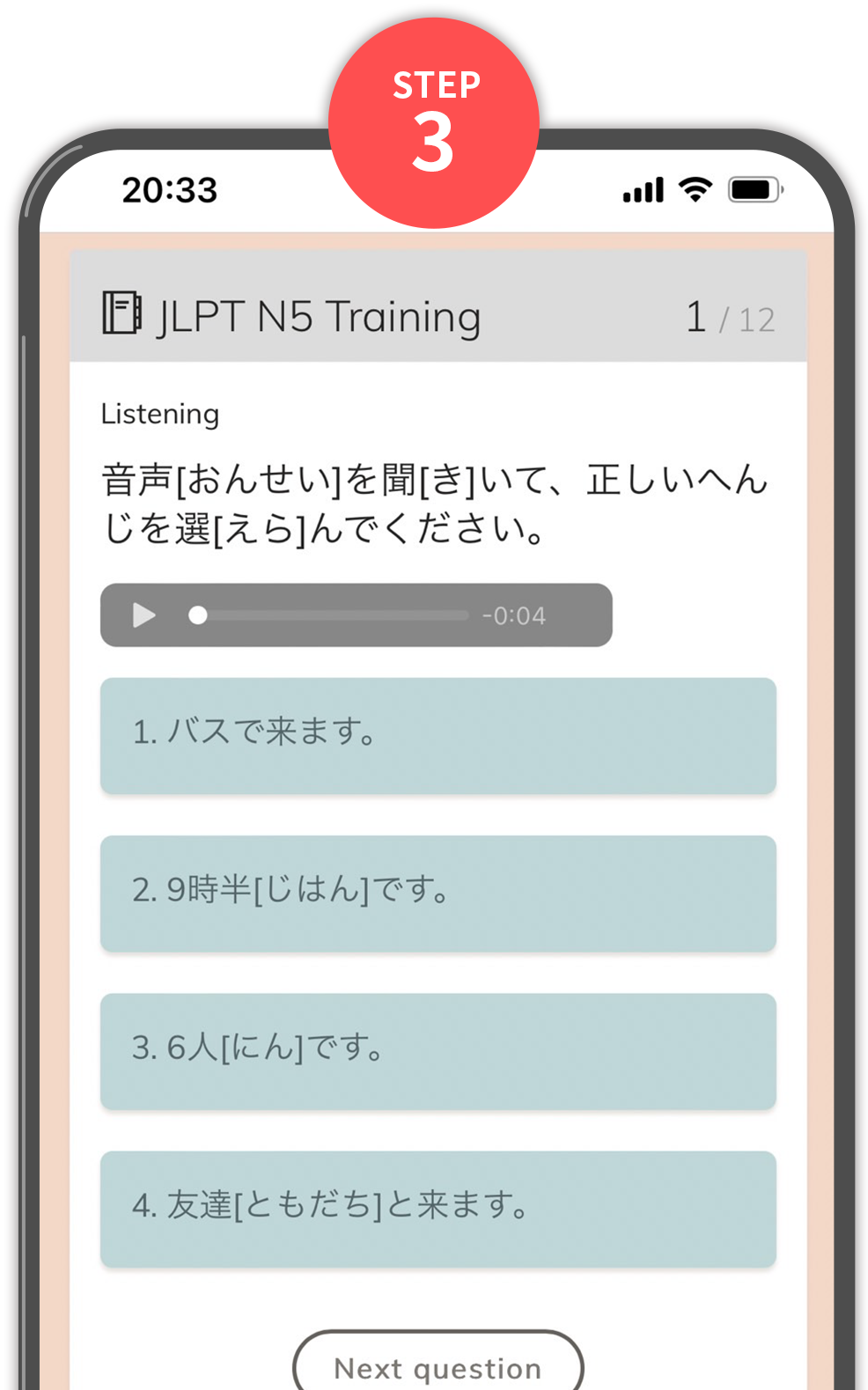 Do you have any of these problems?

I'm tired of using different apps to study Japanese. I wish there was an all-in-one tool.

I know daily Japanese learning is essential to pass JLPT, but I always get bored.

I want to learn Japanese and work in Japan,but I can't find any app that helps me to pass JLPT efficiently.
IPPO can solve these problems and
You can pass JLPT in 3 months with IPPO!!
01

To find out your current level, let's take a quiz of 6 questions in 5 minutes.
02
You can check the Pass-rate for your target JLPT level on the Dashboard.
03

Do "Training" to work through the questions and increase your pass rate!
04

"Word" helps you to acquire the essential vocabulary for the JLPT.
Many people use IPPO to pass the JLPT and make their dreams come true!
Passed N3 in 3 months with IPPO
After 3 months of using IPPO, I was able to pass my target JLPT N3! Before using IPPO, it took me half a year to pass the JLPT level. I used various apps in the world, but they were not very efficient.
Pass N4 in 1 months with IPPO
By using IPPO, I was able to study Japanese naturally every day and pass my target level. I will share IPPO with my friends!
Price
ALL USER FREE
Unimited Words
Unimited Tests
Unimited Trainings
Questions
What is JLPT?
JLPT is a Japanese Language Proficiency Test divided into leves of N1, N2, N3, N4 and N5. While N5 level will provide you with a very basic Japanese knowledge certificate, N2 level certificate will allow you to find a job in Japan with ease. By mastering the N2 and N1 levels of JLPT you will open a door to new professional prospects in Japan!
What is the main focus of IPPO?
We dedicate ourselves and our platform to learners of all levels but particularly to those who wish to pass JLPT!
How will IPPO support you?
We know that starting a new challenge can be difficult but we will be with you every step of the way. Join Ippo and receive and exclusive study plan and general recommendation on how to achieve your Japanese Learning goals!
I am already attending a Japanese language school, how can I use IPPO?
Since IPPO is an effective tool to motivate self-study, it can be used as a support tool for learning Japanese while attending a Japanese language school.